New Dates!
Due to rising COVID cases in our area, this class will now start April 20th.
Stay well!
Learn more about sprang on my website: www.solrhizaarts.com
Class Description
Before there was knitting, before crochet, there were many fascinating fiber crafts that our ancestors used for function and beauty. Although often left behind for more practical techniques, these fiber crafts still hold an important place in our culture and heritage and can create unique cloth that no modern technique can rival. Over eight weeks you will learn about three ancient fiber techniques and how to create a simple project in each. 
See below for the crafts covered in this class.
All tools needed for the techniques will be provided. You can choose the class only option when signing up and use the tools on loan for the duration of the class, or you can choose the class plus tools option and purchase all the tools needed for the class. Basic yarns suited to each technique will be provided, students are welcome to bring their own yarn as well.
Weekly class starting April 20th through June 8th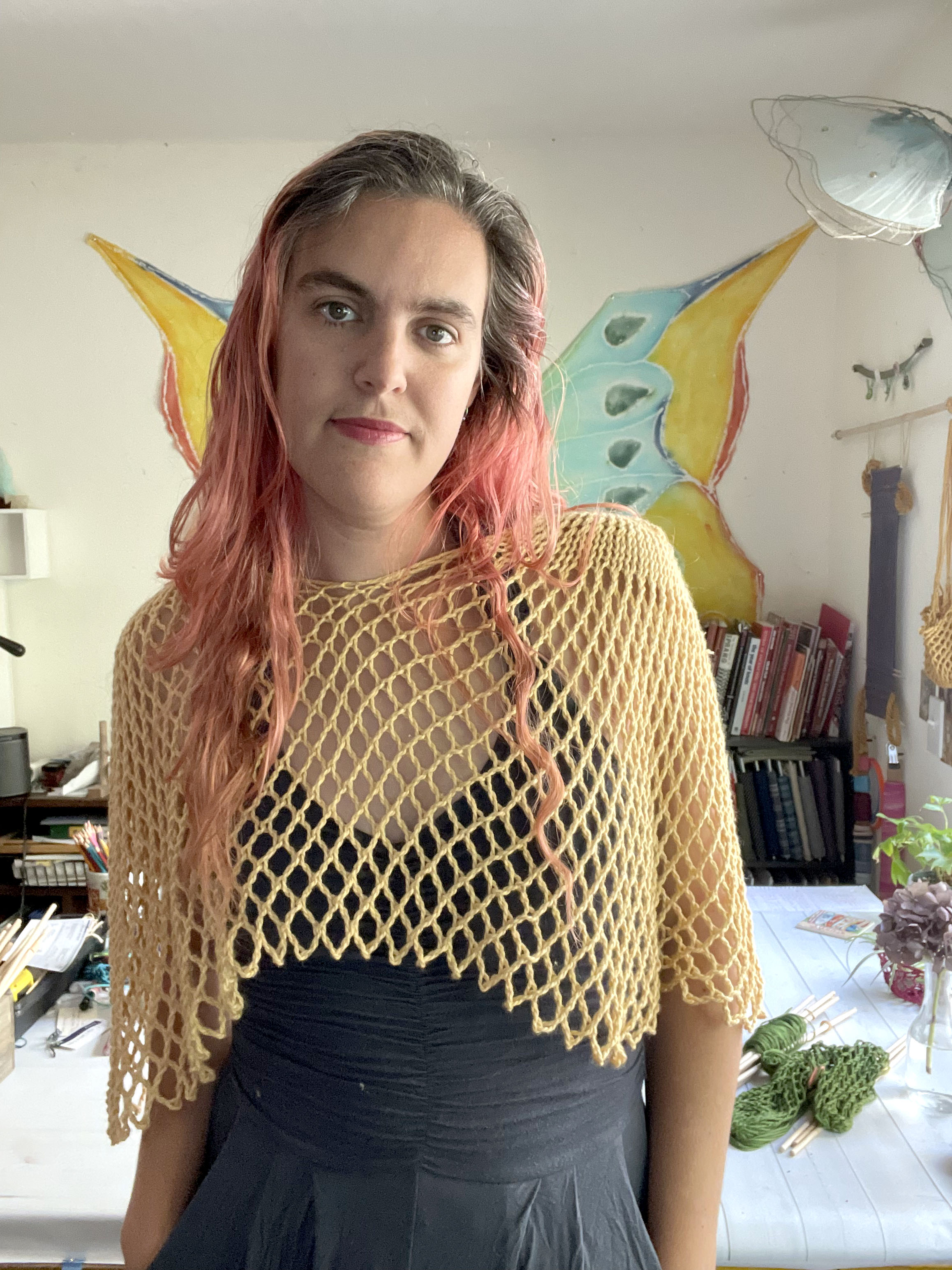 Instructor: Jaime Bennett
I'm so excited to be sharing my craft knowledge in this class. I had envisioned this class a while back as I began sharing my love for ancient fiber arts and found so many other crafters were fascinated by these 'lost arts'. While the internet has become a wonderful place for sharing knowledge, some skills are just better learned in person.
My background of fiber arts began as a teenager learning crochet while being homeschooled, living off grid in the redwoods. Over time I have gathered knowledge and love of many fiber arts from weaving and braiding to lace making and basketry.
Class Details
Location: Fengari Fiber Arts, Half Moon Bay, CA
Dates: Every Wednesday, April 20th through June 8th
Time: 6pm
Online resources are included here on teachable, but the main content of the class while be in person at Fengari.
More info or questions, please email [email protected]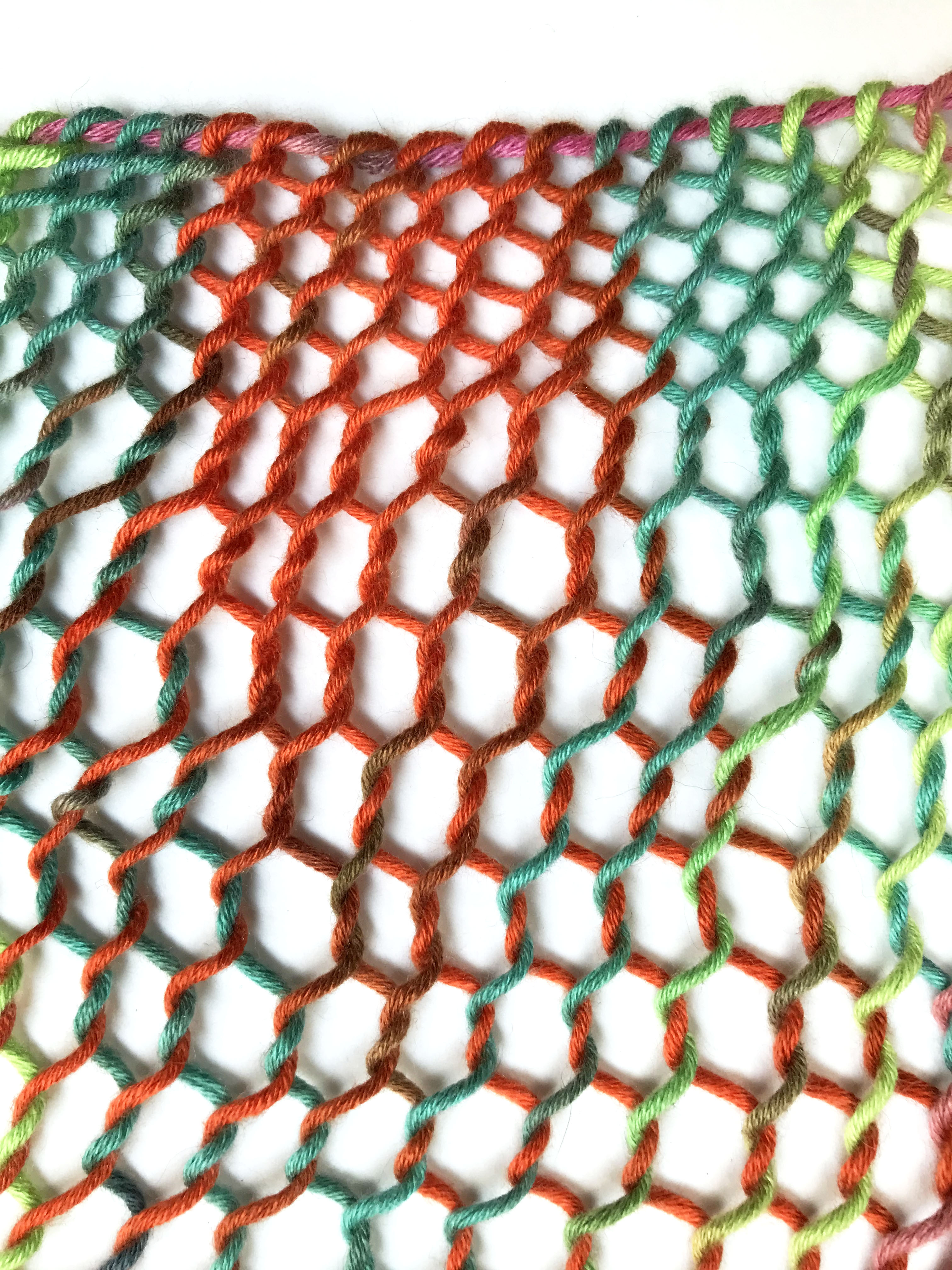 Sprang
Sprang is a method of interlinking threads that is thousands of years old. Worked on a set of warped threads, you use just your hands and some sticks to create the finished fabric, which can be either highly stretchy, mimic weaving or even basketry techniques. Within the technique are many variations that can create beautiful designs and even delicate lace.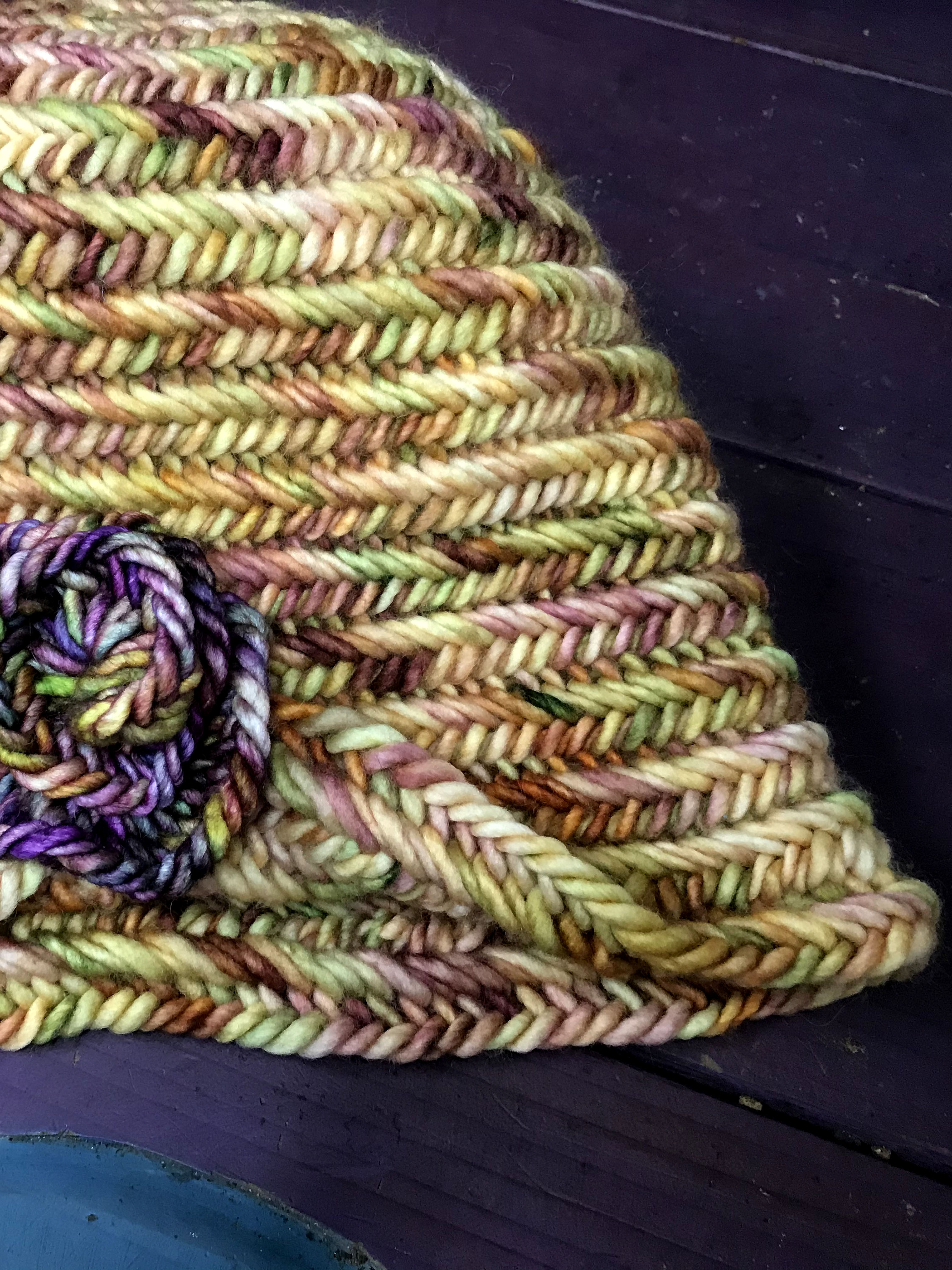 Nalbinding
Nalbinding is a complex braiding technique that uses the simplest of tools: one needle. Often referred to as Viking Knitting, due to it's common use in Scandinavian countries and because it was used to make socks, hats and mittens, items that needed stretch, nalbinding is a rhythmic craft that can be done just about anywhere due to it's portability.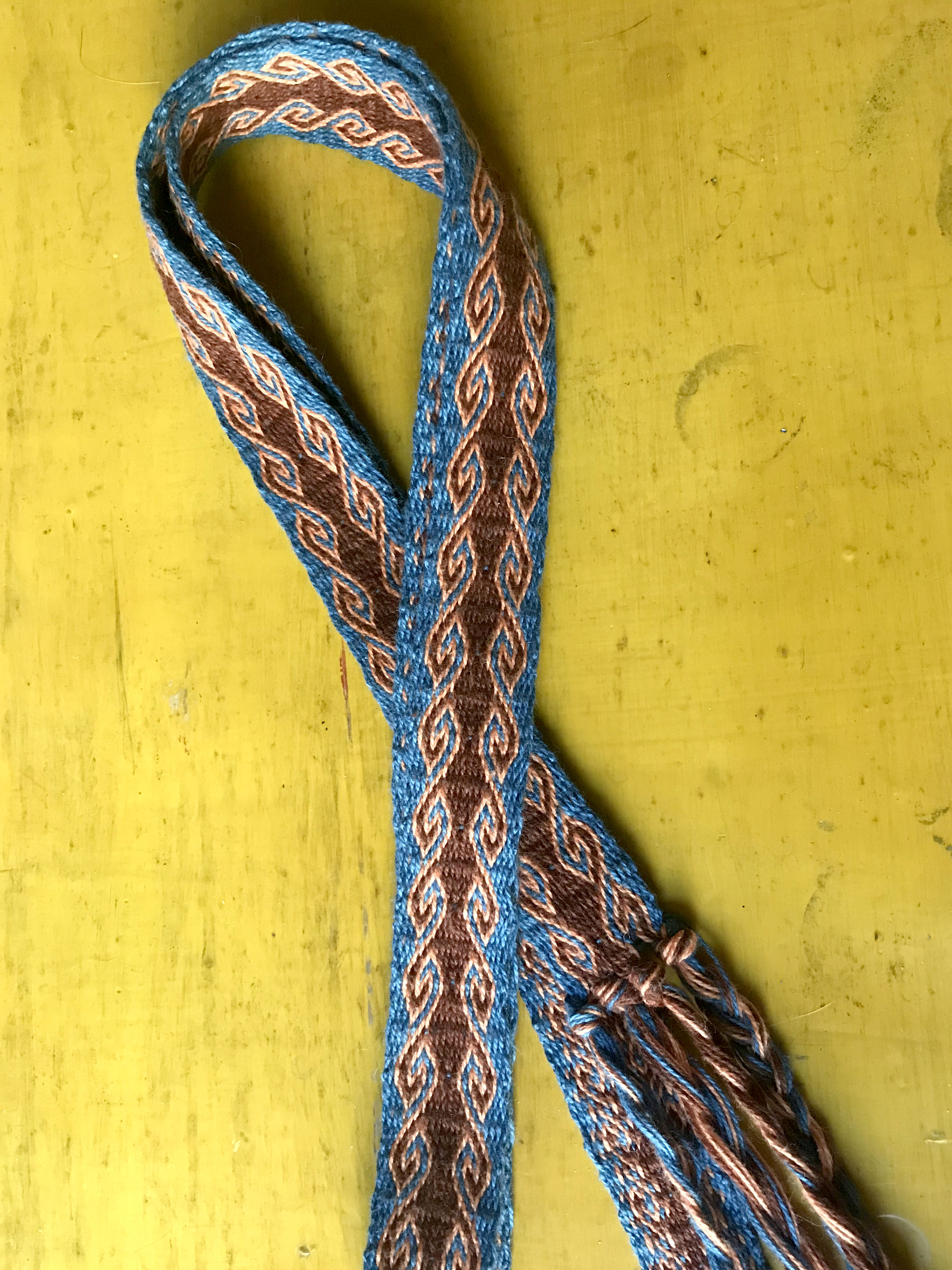 Tablet Weaving
Tablet Weaving is a method of weaving that uses cards to create the warp and can be used to make highly patterned bands. The use of the cards allows colorful patterns to be created without any extra heddles that would normally be needed to create designs when weaving. Tablet weaving can be done on a very simple frame loom or even with no loom at all.